Guitar Lessons
Notice: Guitar lessons now with limited availability online.
Thank you for visiting my page. Sadly, all of my face-to-face lessons were suspended from March 2020. I am not resuming in-person lessons just yet. If you are a total beginner or can already play but want to improve, I encourage you look at the fantastic and free online courses offered by Justin Sandercoe here: https://www.justinguitar.com/ I have worked for Justin for many years and highly recommend his site and lessons.
In February 2022 Justin Sandercoe launched his Approved Teachers scheme. I am one of four teachers on this scheme and can now offer online lessons. Availability is very limited however.
I teach guitar lessons and focus especially on new beginners and anyone with some basic skills wanting to improve. I will build my lessons around you, what music you enjoy and what you want to gain from playing. The emphasis will be on learning songs, the skills to play them and having fun!
If you've always wanted guitar lessons but have felt intimidated, I encourage you to get in touch. I'm driven by a passion for teaching & helping others. I am a teacher by profession & I bring those skills to my guitar lessons. I'm not into being flash & fancy, I'm interested in you.
I teach all ages. I particularly welcome mature students that may have long dreamed of playing guitar and I teach children too. [ Note: I am an experienced school teacher with Enhanced DBS Clearance and Safeguarding training for working with children. ]
If my approach sounds like the sort of  guitar lesson you would enjoy and benefit from then use the contact form on this page to get in touch and book your first lesson. I can help you to succeed and play better. Don't just take my word for it. Read what others say!
Want to play acoustic or electric guitar?
Are you a total beginner?
Did you play guitar long ago but have gone 'rusty' after years of not picking it up?
Can you play a few songs but want to get beyond simple three-chord strumming?
Are you a bedroom strummer wanting to play at an open-mic session?
Perhaps you have dreams of one day playing in a band?
Do you want to learn guitar with an emphasis on 'playing'?
Fees for Guitar Lessons
I offer lessons at £35 / 55 minute session
Contact me and take the first step in making music and reaching your goals.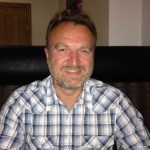 Guitars Lessons in Teesside